WooCommerce First
If you have an existing WordPress site and want to use WWOB, you'll need to have WooCommerce installed first.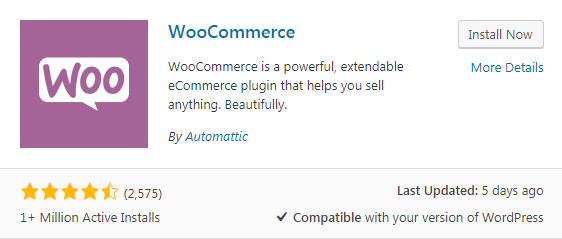 To install WooCommerce:
Log into your WordPress site.
Go to: Plugins > Add New.
Search for 'WooCommerce'.
Select Install Now when you see it's by Automattic.
Select Activate Now and configure your store using WooCommerce Wizard!
WooCommerce Drag & Drop Uploader Installation
Download the .zip file provided to you at the time of purchase
Go to: WordPress Admin > Plugins > Add New to upload the file you downloaded ('wpali-woocommerce-order-builder.zip').
Activate the plugin.
Once installed and activated, Attachments tab will appear in WooCommerce product data metabox inside the product edit page under simple and variable product dropdown.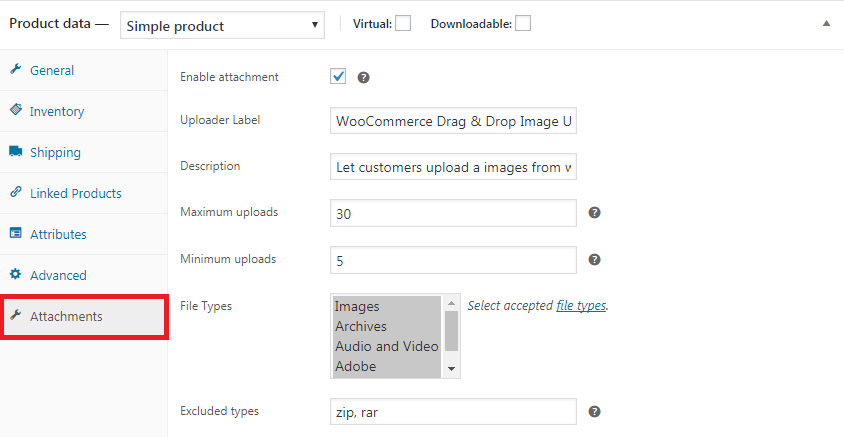 More information at: Installing and Managing Plugins.